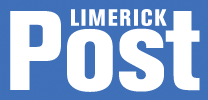 "Underrated", "Lost Classic" "Hidden Musical Gem" are phrases that you see in abundance when you read about Kenneth Griffin, now a part of August Wells, formerly of Rollerskate Skinny and Kid Silver. Limerick Post meets the genial and inspiring New York based musician who puts more stock in the present and the future rather than dwell on past opportunities and "What might have beens…"
August Wells: Kenneth Griffin and John Rauchenberger
August Wells: Kenneth Griffin and John Rauchenberger
by Eric FitzGerald
eric@limerickpost.ie
NEW York based duo August Wells are Ken Griffin (Rollerskate Skinny, Kid Silver and Favourite Sons) with New York pianist John Rauchenberger.
Cork based FIFA Records is releasing their material here and the duo appear on 'Other Voices' on RTE this Friday 28 before touring nationwide, playing Electric Picnic and then Dolan's in September.
A search for Rollerskate Skinny's 'Speed to my Side' on YouTube reveals one of Irish music's lost classics, a shoegaze anthem from 1995 that has lost none of its vitality and relevance today. In the comments below from that YouTube clip, a young man called Jude Griffin states "my Dad was the lead singer in this band, he's Kenneth Griffin".
What follows in the replies is a flow of well wishers praising the band, telling you most of what you need to know about Kenneth Griffin: "great band", "definitely one of the best Irish bands ever", "your dad is an Irish music gem".
Rollerskate Skinny were NME's "Top Ten New Bands of the Year" in 1992. The Rollerskate Skinny album 'Horse Drawn Wishes' features in the top 20 best Irish albums ever released, according to Irish Times and Hot Press writers.
Though signed to Warner Brothers, success illuded Rollerskate Skinny while contemporaries My Bloody Valentine, Mercury Rev and Flaming Lips have forged a longer legacy. Does the praise in retrospect heaped on Ken's work annoy him today?
Ken laughs, "I used to joke that if you are ahead of fashion then you are out of fashion. My timing is not very good with the zeitgeist or whatever is going on out there. But it is tasteless to be bitter about not being famous. The thing is I love making music and playing and doing all these things. I make a living part time from this and I live in New York and I get to come back and do a two week tour which is far from a sob story."
New York city is Kenneth's base for over a decade and where he met Irish/German pianist John Rauchenberger.
"John and I met through friends, he has a house very near my apartment. When we played together we realised we didn't have to talk very much to each other!"
The more restrained, understated approach to the music August Wells make is very much in contrast with the sound associated with Griffin's previous musical endeavours.
"It takes a long time to develop a relationship with silence, I think artists tend to move towards the more minimal approach over the years. There are no drums on the album so it has that almost coming apart feeling that it is not going to hold together but it does, I like that sort of feeling in the music."
August Well's new single out on Cork based FIFA records is called 'Come on in out of that Night'. It has a spiritual uplifting melody telling a very New York story, Kenneth's story, perhaps with lyrics
Continue reading below…
"I've had jobs gave me less pay
that what it takes to survive."
Kenneth explains that he, unlike some other working musicians, has never made any money out of the business.
"I have actually been down a couple of roads in my life where you find yourself standing on a corner not knowing whether you should go left or right. We live in a world where it can be very paralysing to be broke and worried."
New York remains an inspiration in Kenneth's music and the pared back approach of August Wells is winning the duo a new generation of listeners.
He wryly comments, "There is a very active illusion here that it is the centre of the universe. It keeps people trapped here in a weird way. It's a great city to write in. You can pretty much keep yourself stimulated for the whole day and night here."
I ask Kenneth about possibilities of the Rollerskate Skinny back catalogue being reissued or dare we say, a reunion?
"The back catalogue is out of my hands. I could spend a few months getting on top of it all. I kinda like to move forward."
But an Irish film called 'Dare To Be Wild' due for release in 2016 features 'Speed to my Side' by Rollerskate Skinny in the film's pivotal scene, so we might just be hearing a whole lot more of that song next year.
I remind Kenneth about the YouTube clip that I watched of 'Speed to my Side' and the comments from his son Jude which he is obviously very happy about.
"That was a very sweet moment", he comments.
And Jude is playing a bigger part in his dad's music project today. The current album from August Wells is 'A Living and Dying Game' which features sleeve artwork from Jude Griffin.
"Yeah, we were looking around for artwork and John Rauchenberger liked this picture that Jude had drawn. It strangely works with the music."
"He wasn't commissioned and he didn't receive any money," he laughs.
August Wells feature on 'Other Voices' along with Young Fathers and Buke & Gase RTÉ2 at 11.30pm this Friday August 28.
August Wells play Electric Picnic, Other Voices stage on Sunday September 6 (6.15pm) and play Dolan's on Saturday September 12.
Read more: http://www.limerickpost.ie